Get CPR Certified with
CPR Certification Houston
CPR Certification Houston provides the best Houston BLS CPR Certification from an American Heart Association Certified Training Site. Book an AHA BLS CPR class today.
CPR Classes
CPR + First Aid Classes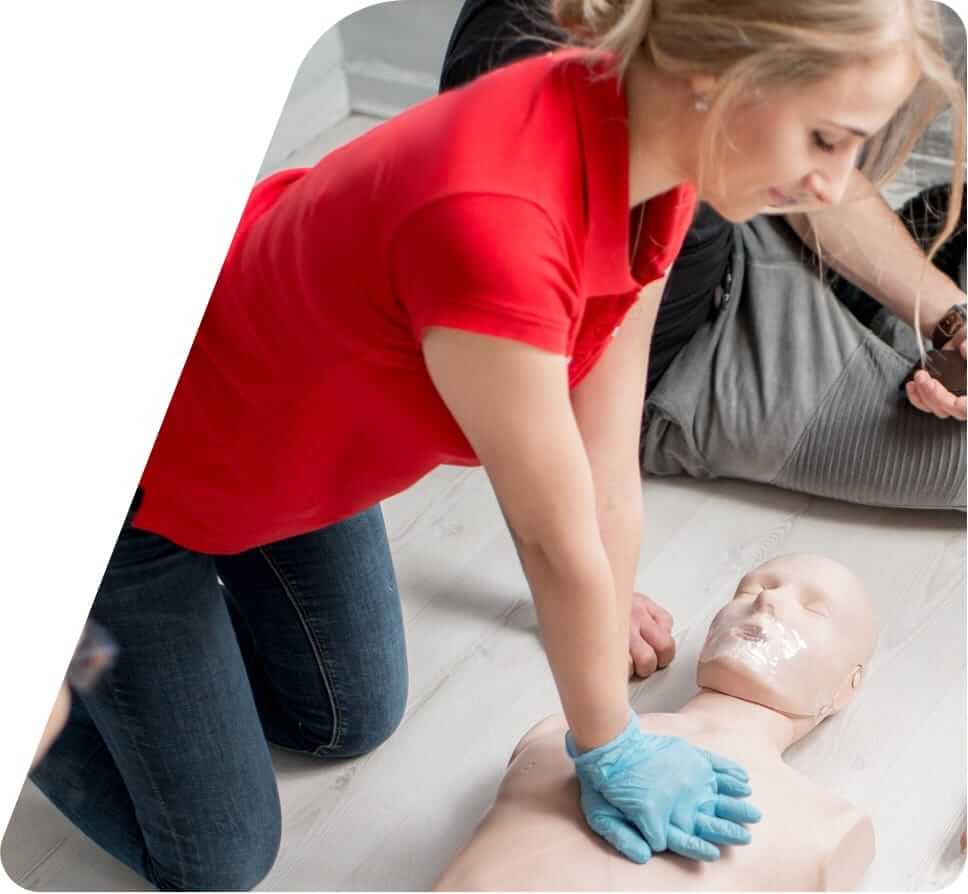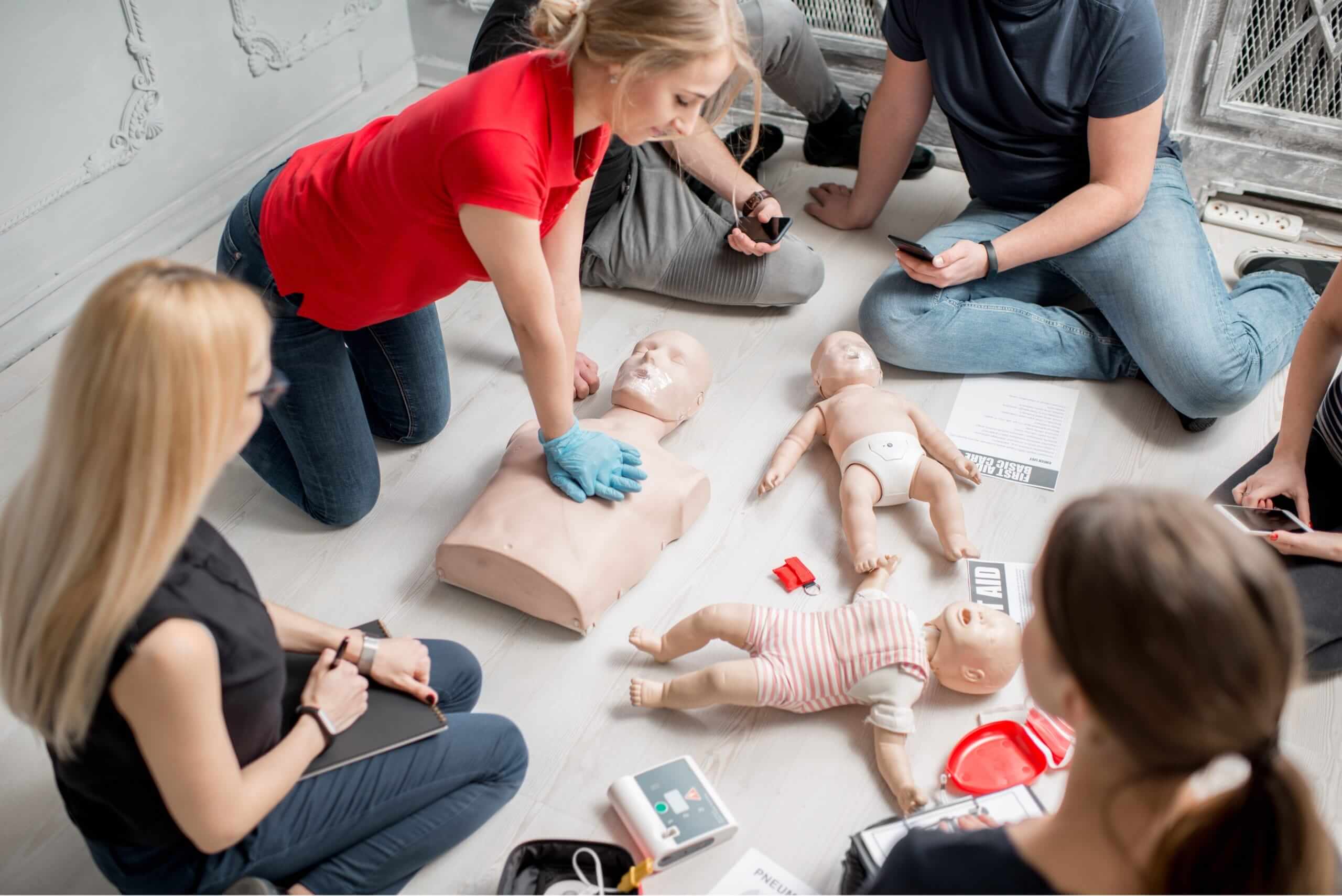 Same Day
CPR

Certification Card
Top Rated American Heart Association AHA BLS CPR Classes in Houston, TX
CPR is essential for everyone to know whether it's for your job or even if you are a stay at home mom. Knowing CPR means you are ready to act in an emergency. CPR Certification Houston provides you with the useful knowledge and skills needed for saving lives. Our team offers American heart Association (AHA) certified courses that include Basic Life Support (BLS), Healthcare Provider CPR, and AED use. Join us at a time that is convenient for you at our Houston training site — or schedule your on-site CPR class for medium to large groups in Houston, Conroe, The Woodlands, Kemah, New Caney, Montgomery, Baytown, Brenham, Katy, Sealy, Spring, Stafford, Pasadena, West University Place, Cut and Shoot.
BLS CPR & AED Classes
$59.95
American Heart Association AHA BLS CPR and AED Certification
When you are looking for quality American Heart Association (AHA) CPR classes, you don't have to look far. CPR Certification Houston is here for you! Our teams have taught over 100,000+ people across the nation with our straightforward learning and certification experience.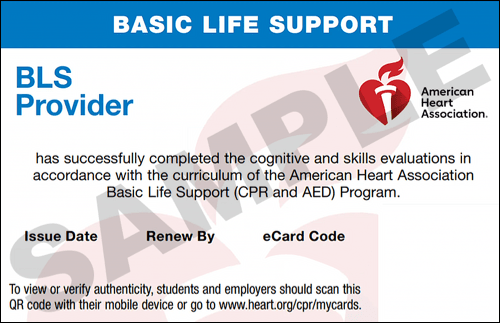 BLS CPR, AED + First Aid Classes
$79.95
American Heart Association AHA BLS CPR and AED Certification & First Aid Certification
CPR Certification Houston provides complete courses for you to receive the best emergency response education that employers are looking for. We offer the American Heart Association (AHA) certification for Basic Life Support (BLS) Healthcare Provider CPR, and AED use. Our First Aid and CPR classes supply you with the knowledge and skills to help any person in an emergency until medical help arrives.

CPR Certification Houston Locations
Houston's Best CPR Certification
Know CPR. Make a difference. Save a life.
CPR or Cardiopulmonary Resuscitation is the medical technique of combining chest compressions and rescue breathing to restore a heartbeat and regular breathing of an individual who has suffered from cardiac arrest due to an accident or stroke. CPR keeps blood pumping through the body until medical help arrives on the scene.
What to Expect in Your CPR Course
Once you are CPR certified, you can go on to confidently handle any emergency whether you are attending to an infant, child, or adult.
In your course, you will learn how to work on your own or as a team, find a pulse, perform chest and finger compressions, conduct the seven steps of CPR, and restore regular breathing to the hurt individual. You will meet OSHA requirements and have attended the best American Heart Association CPR and BLS classes.
CPR Certification Houston is accepted by all employers and organizations, including —
Nurses, RNs, and CNAs
Hospitals EMT/Paramedic Companies
Home Health Aides
Nursing Schools and All Other College Programs
Nonprofits like the Boy and Girl Scouts of America
Firefighting and Other Municipalities
Personal Training Facilities and Gyms
Daycare and Other Caretakers Schools (Private and Public)
Hospitality Industry
Construction Sites
Why Train With Us?
Our course is not only the best, but we also offer the most widely recognized CPR BLS certification in the nation. Your training is more personalized since we offer streamlined class times, in-person training, hands-on components, and smaller group sizes. You will leave your class with your AHA–certified BLS CPR card and your CPR Certification Houston First aid card the same day!
FAQS
How will I complete the CPR certification course?
After registering for your course, all you need to do is show up on the day you picked. Your course will include all required live-trained segments. Our team of trainers will ensure that your card is AHA BLS CPR and AED Healthcare Provider certified. When looking online, be careful of other options that seem less expensive. They could be missing essential in-person training. With our CPR class, you can obtain or regain the highest level of CPR certification.
How much does it cost to become certified?
Our CPR classes cost $59.95 (discounted from $79.95 for today only).
Our First Aid + CPR class costs $79.95 (discounted from $99.95 for today only).
All your courses will include training, skills check-off, testing, and certification card — with absolutely no hidden fees.
When will my certification expire?
You must renew your CPR training every two years to stay up-to-date.
How can I renew my CPR Certification?
All of our CPR certification classes will satisfy your CPR certification or recertification.
Can anyone take these courses?
Everyone is welcome to take our courses! Sign up today!
What do I have to do to earn the CPR certification?
You must complete a skills check and written exam during the course to fulfill your certification.
How long do the CPR classes last?
Class times are approximately 3 hrs.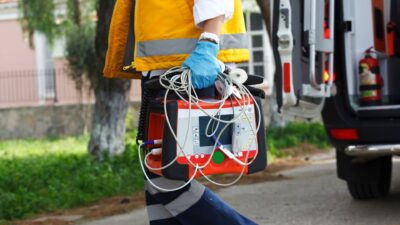 The Role of AEDs in Saving Lives
Let's take a deep dive into the role of AEDs in saving lives. In the US alone there are over 350,000 cases of out-of-hospital sudden cardiac arrest yearly. So, you never know when you'll be faced with a critical situation where a person collapses. In events like this, an emergency response is essential, as a…
Read More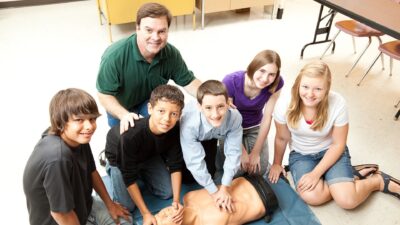 In-person Vs. Online CPR Certification: Which One to Choose?
There is always the debate of In-person Vs. Online CPR certification classes, and we'll break down both sides. Digital learning platforms accelerated in popularity starting in early 2020, and by 2027, it is projected that the number of users of such platforms will reach 920.8M. Undoubtedly, online learning has picked up speed, and many don't…
Read More